What is shibari ?
Shibari is rooted in Japanese BDSM, it is a practice of erotic bondage with ropes dating back to the early twentieth century. It developed in the BDSM environment in Japan from the 1950s..
Note that there is no martial origin to this practice, contrarily to many misconceptions shibari in Japan is not a art. In Japan, it is still a taboo and this kind of practice takes place most of the time in private or in places dedicated to SM.
The term shibari, properly speaking, is in a way an abuse of language, since it corresponds to the word "tied" in Japanese, even though it is commonly used in Western countries to define the japanese rope bondage.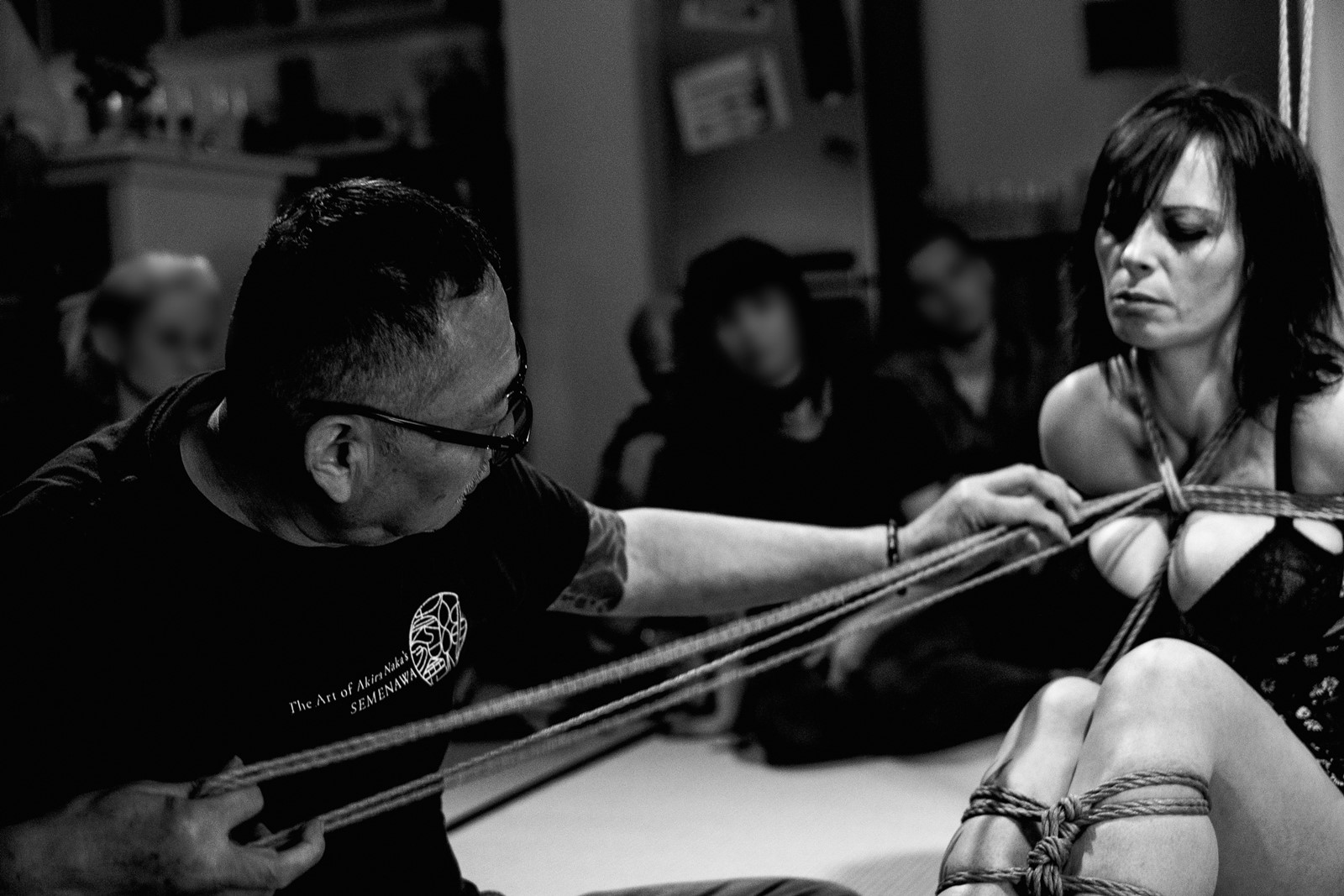 Nawa Naka Kai Paris 2019 (Naka Akira & Tyka – Pic : Tako)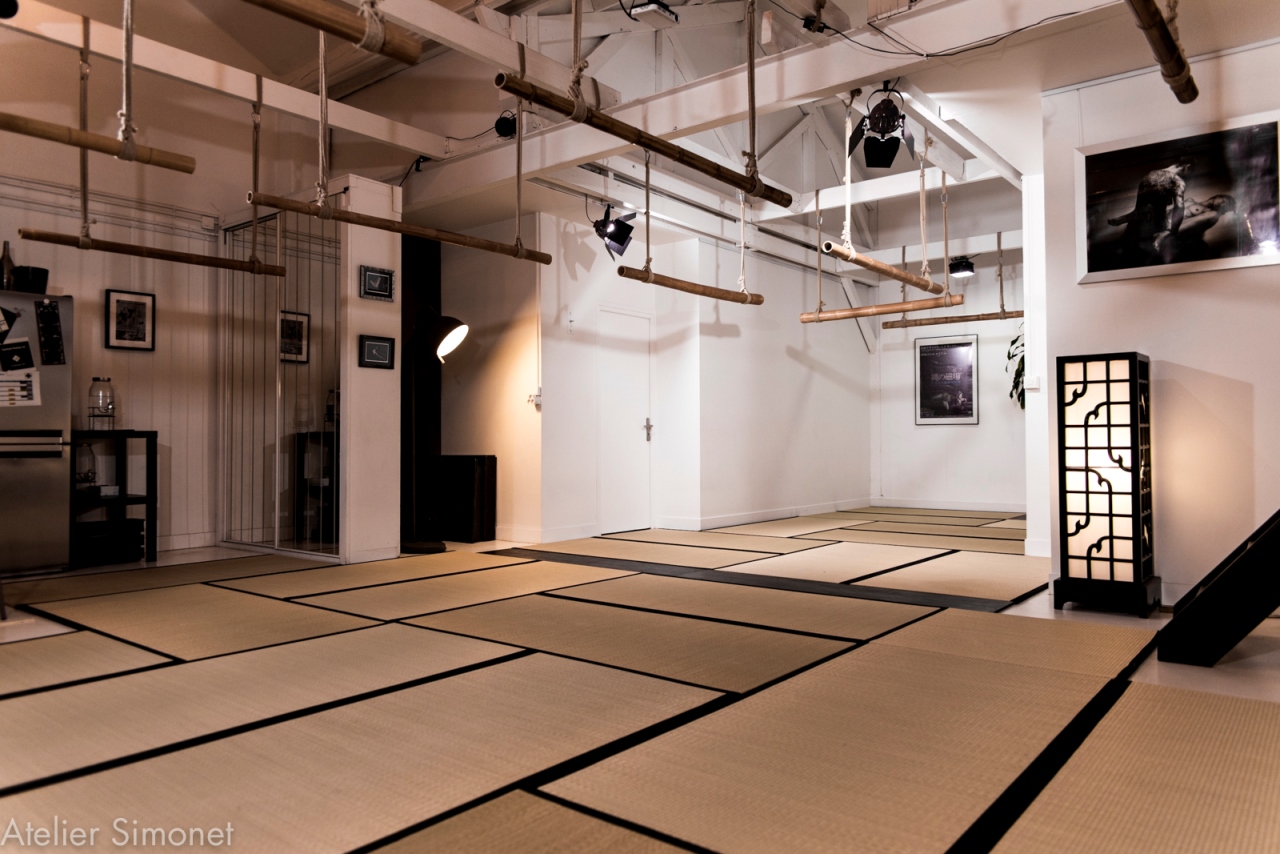 Regular events
Classes, free practice, trainings…
with our regular teachers.
Informations, plannings and ticketing.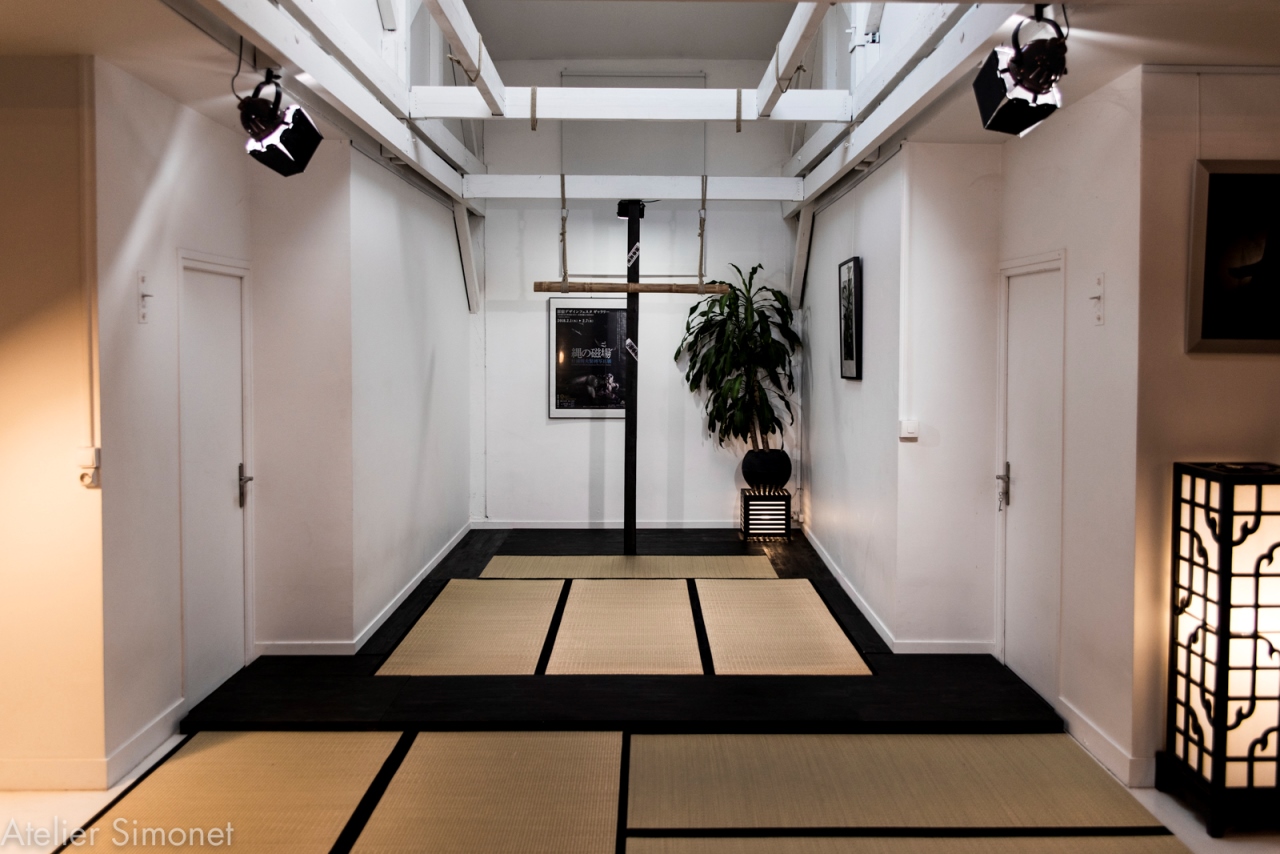 Special events
Workshops, public sessions, lectures…
with international level presenters.
Informations, plannings et ticketing.
Teachers – Staff of Atelier Simonet
I am a French kinbakushi (rigger) based at Atelier Simonet that I opened in September 2018. Naka Akira gave me the honor of authorizing me to officially teach his style in 2019.
I started taking an interest in ropes in 2007 to broaden my BDSM practices. The beginning of my shibari practice coincides with my meeting with Tyka in 2011. My first influences were the styles of Kinoko Hajime and Wildties.
My desire to teach rose quickly since I started to do so in 2012 as part of a class in Paris with Wildties, but also across Europe with Tyka. It was approximately the same period that I started to perform, and created RopeSession.
While moving forward in my practice, I understood that the psychological aspect was taking an increasingly important place in my ropes and it was at this precise moment (Sept 2013) that I discovered the semenawa of Naka Akira, which answered to all my BDSM expectations. I decided to devote myself entirely to it and then became one of the very first riggers to practice this style. Tyka and I then left for Japan in March 2016 to meet Naka Akira and compare our work with his opinion.
It was at that moment on the recommendation of Naka Akira that I started to develop my own style of ropes.
To synthesize my vision of kinbaku I would put forward the following challenges and desires: "Revisit the roots of kinbaku, always deepen the intimate and emotional dimension, while integrating or developing more contemporary techniques in terms of safety and anatomy."
Today my kinbaku is constantly evolving but always focused on my desire to better perceive and understand my partner.
Teaching is for me a privileged way to share my passion, and to transmit the values ​​of kinbaku. And if in addition to that, I can see my students making more and more beautiful ropes… it's great!
To know more about my kinbaku: my style
Rigger, model and teacher based in Paris.
For ten years I had the funny habit of tying my partners with everything that came to hand. I started taking shibari lessons in September 2017 with teachers of different styles, especially with May Dosem, with whom I followed several workshops. I quickly understood that what would get me going in ropes would be the same as in life: what is raw, without filter and without cheating.
Actress and director, I have always been fascinated by the expression of emotions and shibari has opened up other paths for me to explore.
I am following Docvale's teaching since November 2018, when we also started tying together. It was immediately obvious that his approach to kinbaku corresponded to what I wanted to learn and live. Wanting to put the BDSM and relational aspect at the center of my rope practice, I decided to devote myself to this style as much in my apprenticeship as a rigger as my exploration through my rope relationship with Docvale. I feel like I'm just on the threshold of a multitude of research around communication and aesthetics and it's quite exciting.
Today, I think it is important to acquire solid technical bases in order to put them at the service of the relationship to the other, which is the center of what kinbaku is.This is what I enjoy teaching and passing on to students.
I give private lessons in Paris and teach at Atelier Simonet (beginner and advanced-beginner classes).
Shibari rules at Atelier Simonet
Some rules have to be respected to participate in our events.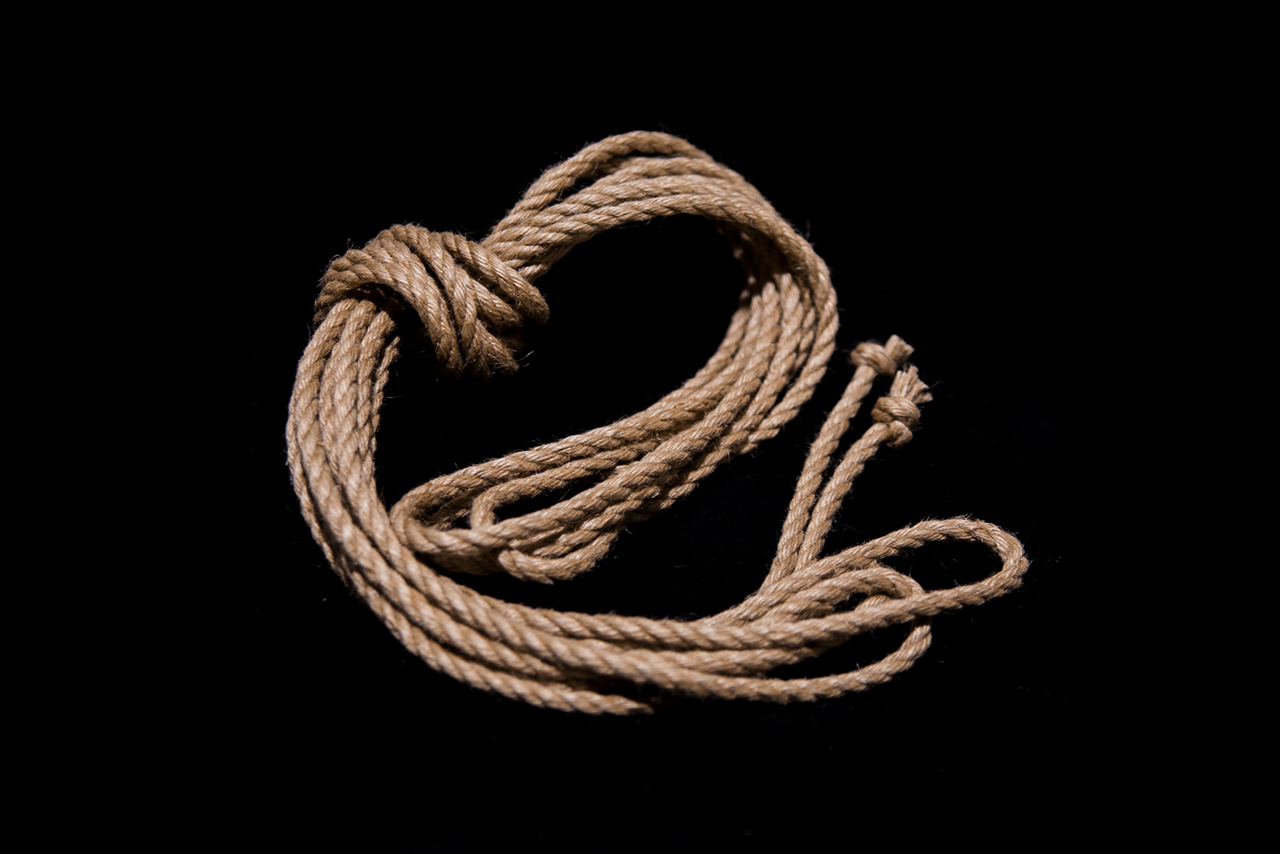 Buy shibari ropes
With our partner RopeSession
or at Atelier Simonet during working hours