In order
to promote the practice of kinbaku in its diversity, the Atelier offers various events. The organized workshops offers students the opportunity to discover different approaches and styles. Atelier Simonet pays particular attention to the quality of the workshops and their complementarity in terms of teaching.
More theorical events such as Bergborg's lectures help broaden knowledge of kinbaku.
Rather than programming performances, Atelier Simonet presents public sessions in order to offer an authentic vision of kinbaku.
Next events at Atelier Simonet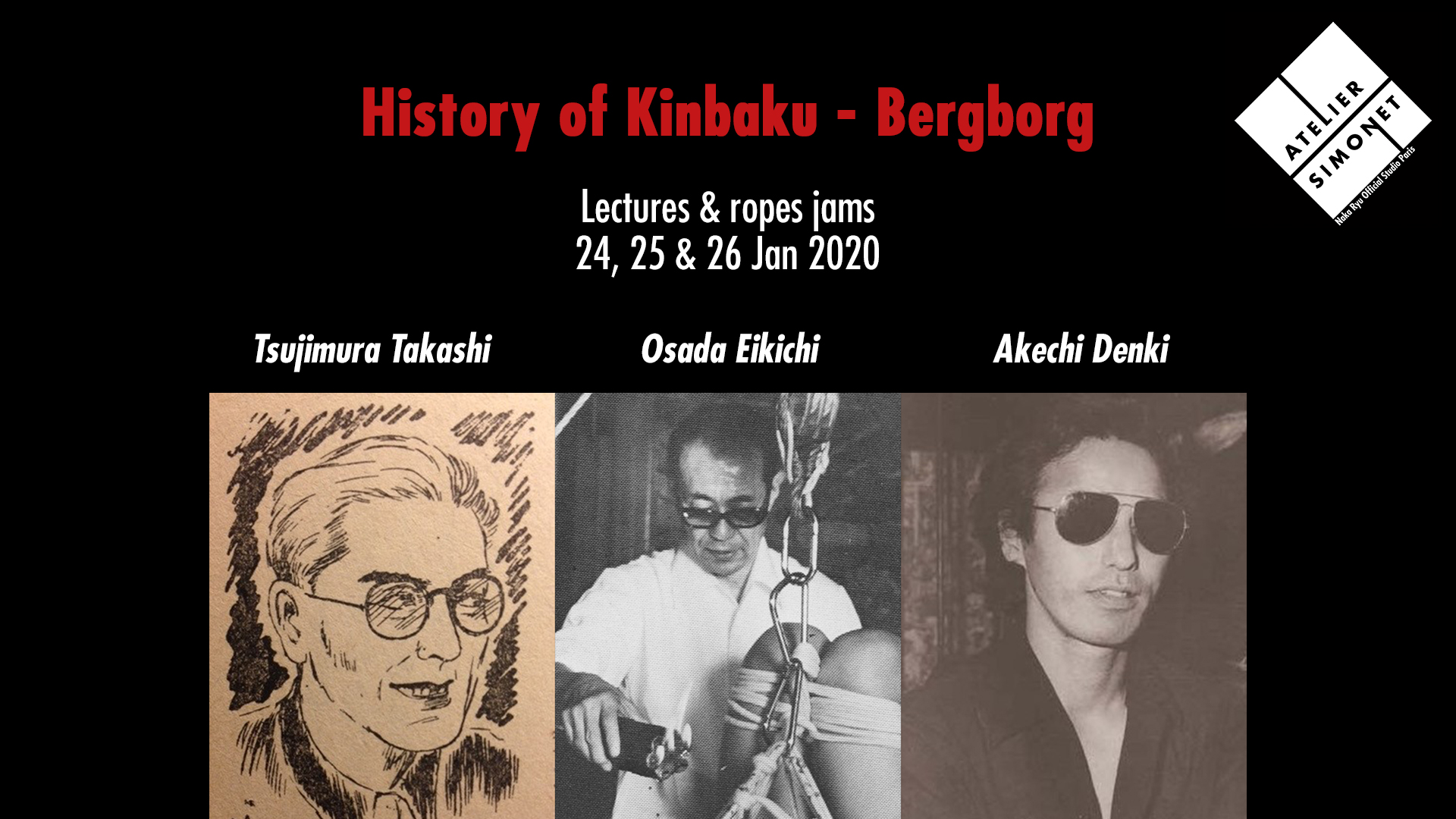 History of Kinbaku 3
With Bergborg
October 9-10-11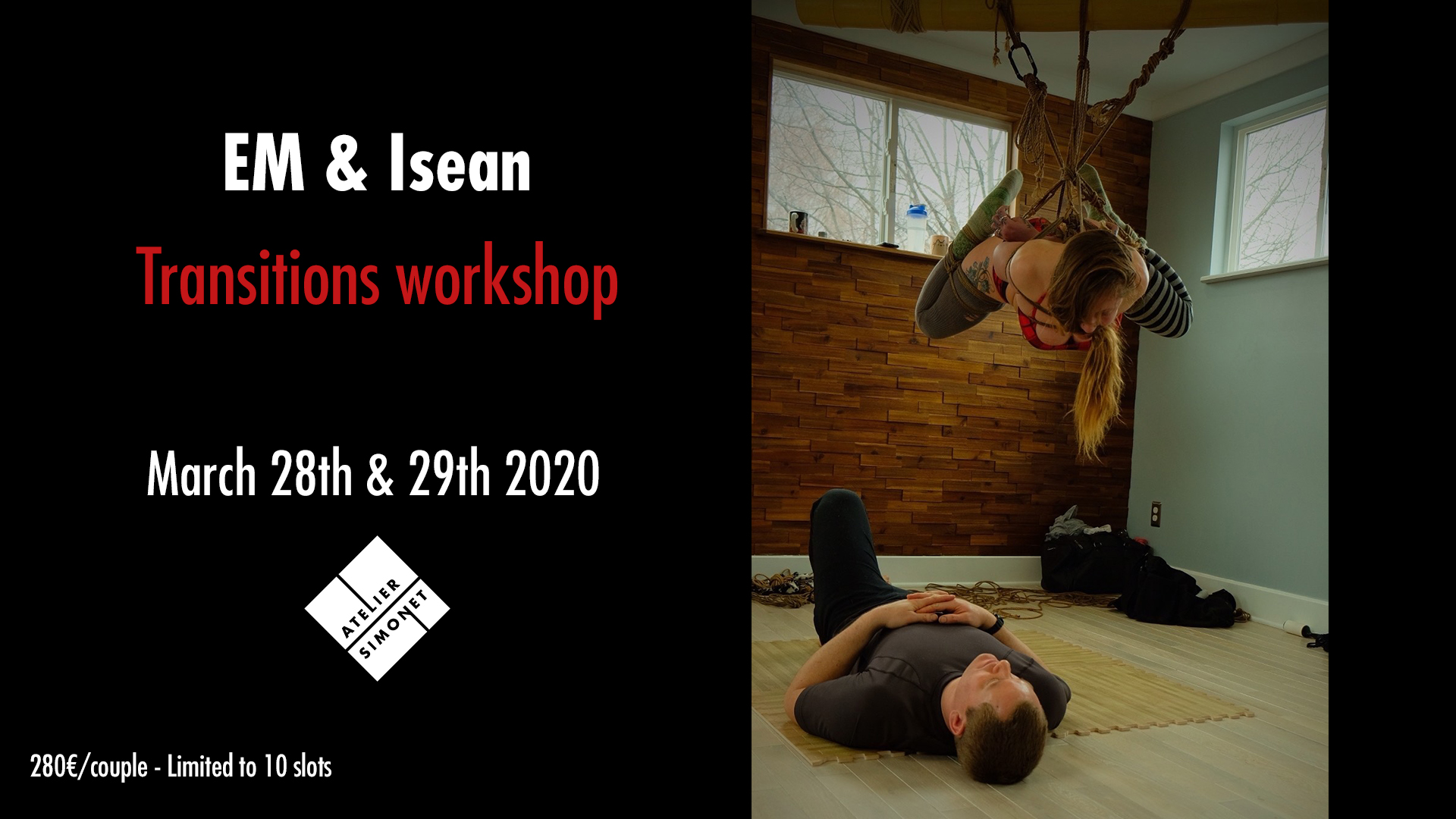 Transitions workshop by EM & Isean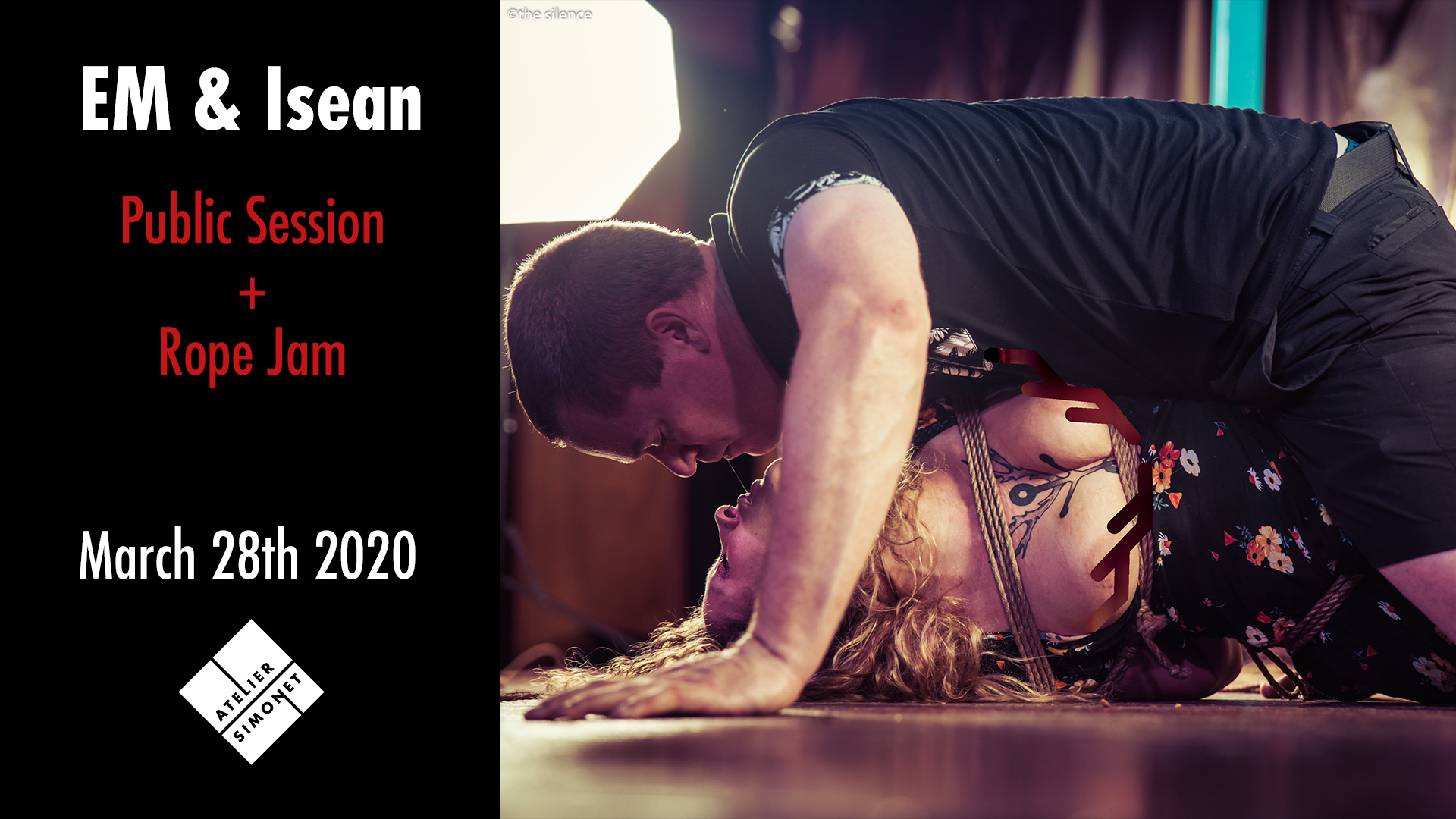 Public session by EM & Isean
& rope jam
Saturday March 28, 2020
Shibari rules at Atelier Simonet
Some rules have to be respected to participate to our events