Rental : studio photo, multidisciplinary workshops, shibari
Atelier Simonet is a serene and comfortable space designed for efficiency. Built to be modular, it will easily adapt to your needs like a photo studio, multidisciplinary workshops, shibari etc … With double exposure, it is bright thanks to a large bay window opening onto a small private garden and to a window in the roof. Daylight is easily obscured if necessary.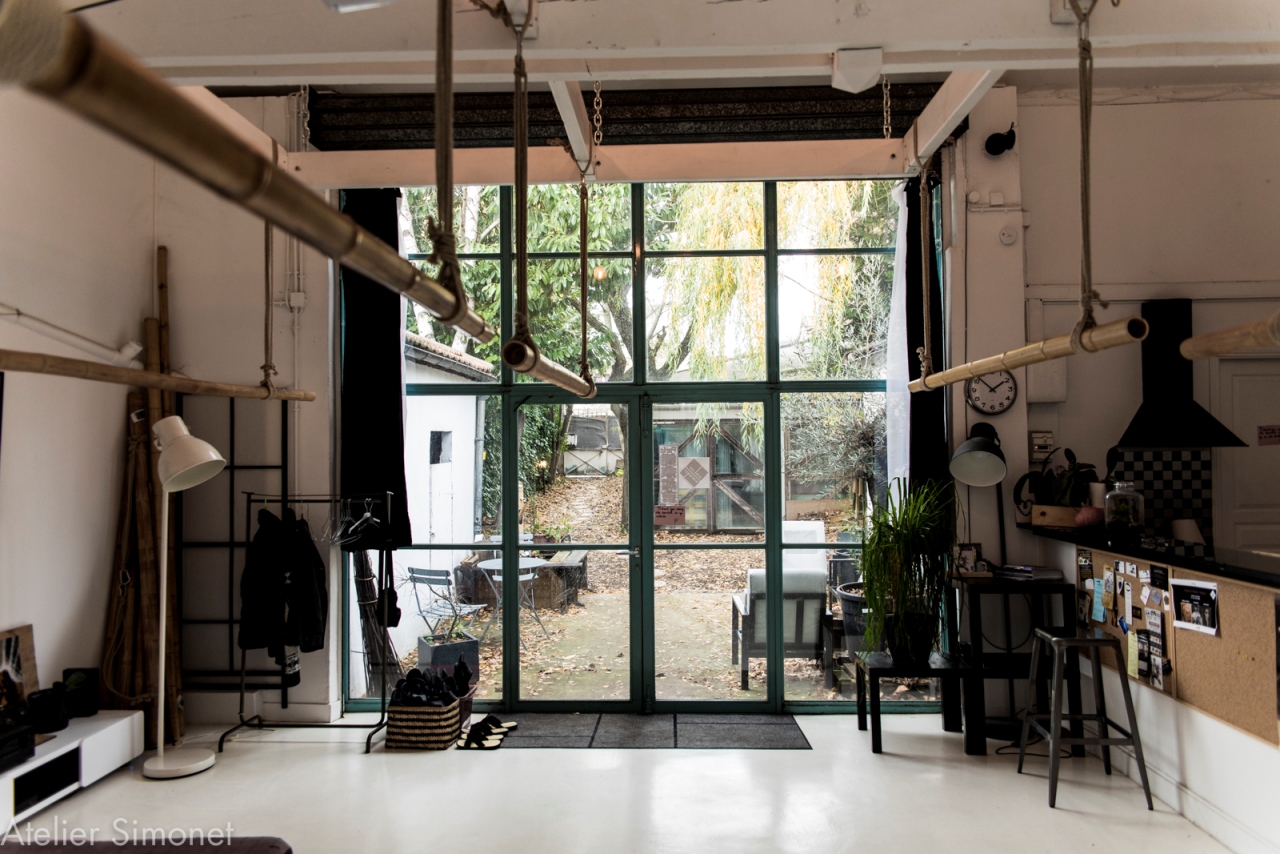 Spaces :
• 60m² of stage
• 8m² of private room
• 6m² of fitted kitchen
• 7,5m² of bathroom
Material :
• 4 LED redhead
• video projector and screen
• audio bluetooth system
• tatamis
• suspension points
• decor wood floor and tatamis
Comfort and capacity :
•
 WIFI
•
comfy corner
The Atelier can receive a maximum of 50 people for security reasons.
Prices :
•
Week :
1/2 day (100 to 180€)
1 day (160 to 300€)
•
Week-end :
1 day (250 to 500€)
Merci de nous contacter en précisant vos besoins afin que nous établissions un devis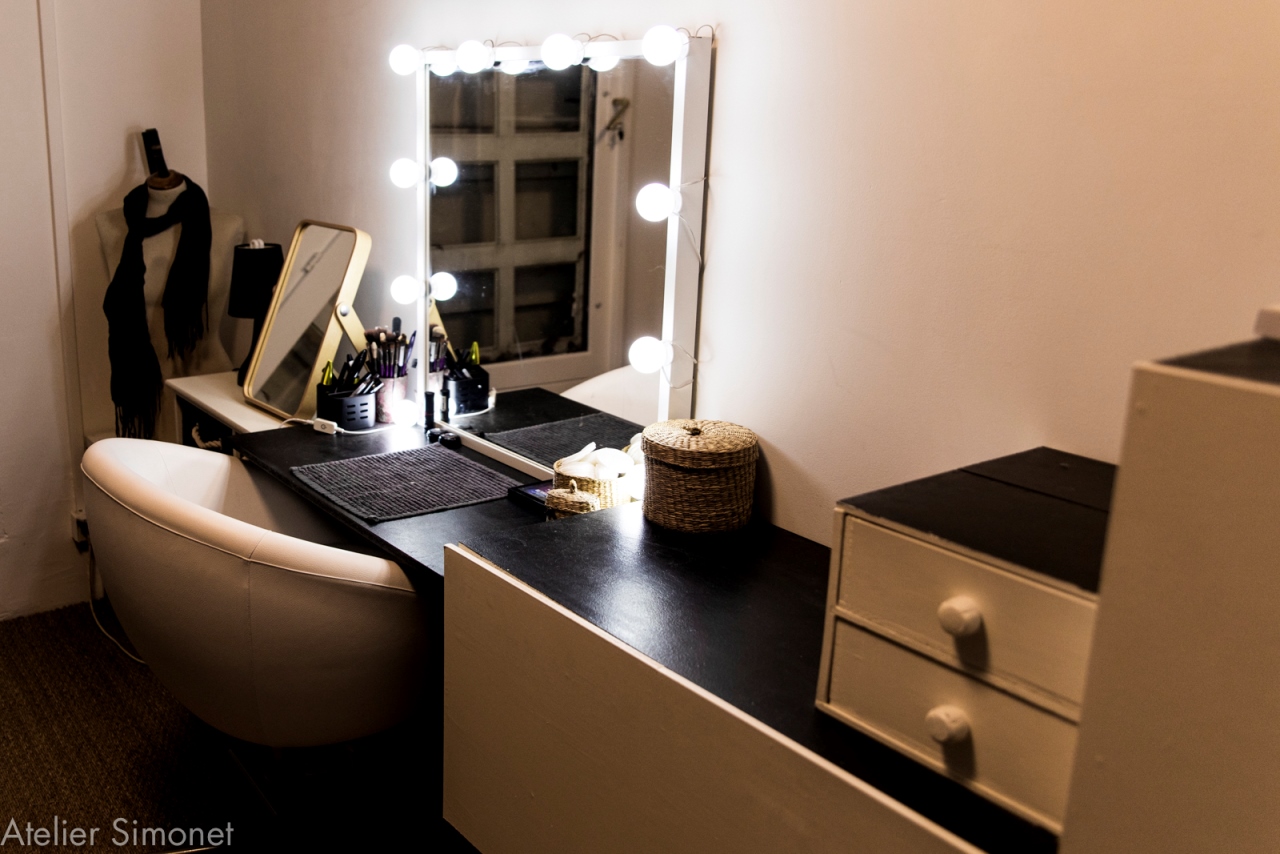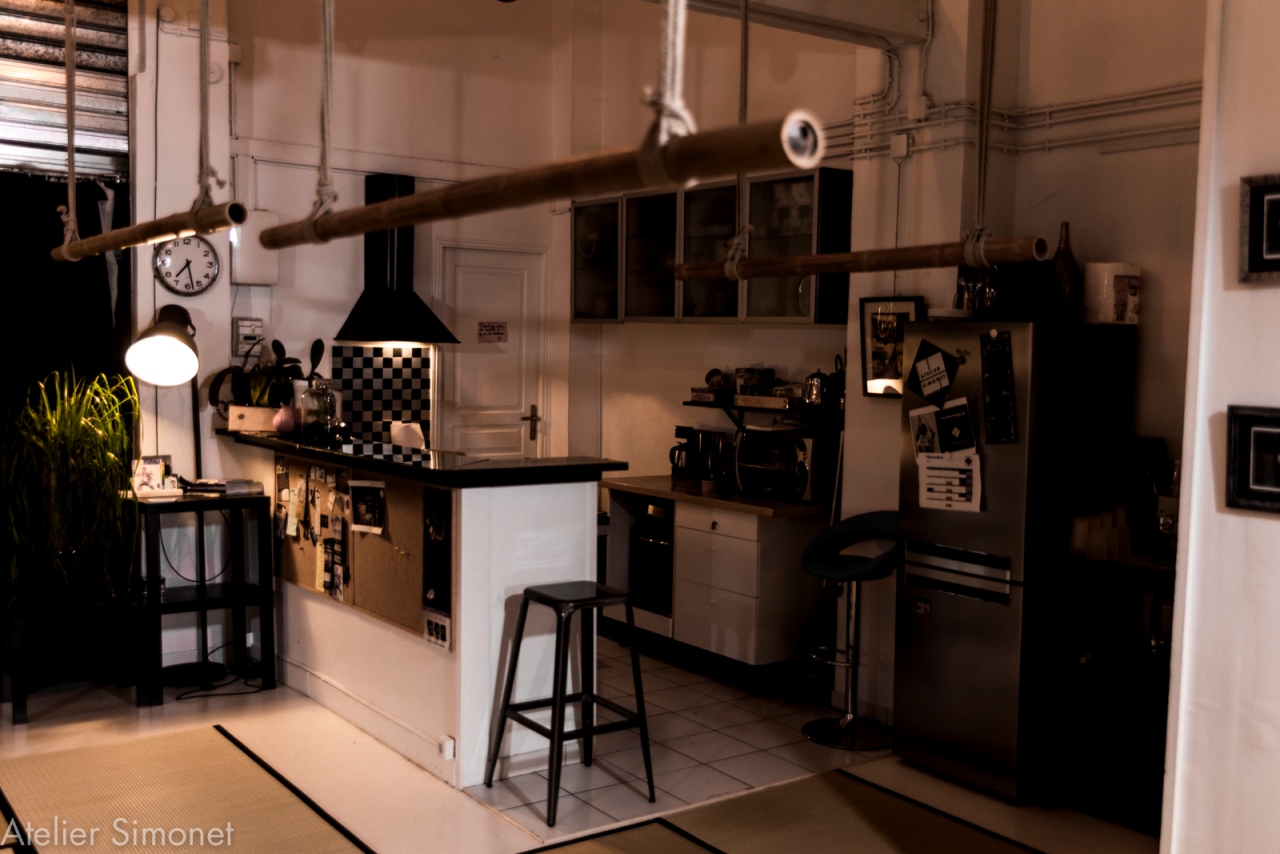 Decor wood floor and tatamis + hashira